When you begin looking at remote jobs before a move, it's easy to open up new locales.
Whether you are thinking about retiring in Iceland or living in Iceland as a young worker, it comes down to understanding what this means for your future.
Iceland is one of the most beautiful nations on the planet and is constantly cited as a top-tier place to live.
From its natural beauty to the welcoming community, you are going to enjoy your time in Iceland and it will continue to blow you away.
We have taken the time to look at the reasons to live in Iceland as an American and what you should consider before moving to Iceland.
Benefits Of Living In Iceland
Peaceful Locale
It's best to start with the general ambiance in Iceland.
American expats in Iceland will often mention this plus point. This has to do with how easy-going the setting is and how charming you are going to find it due to the magical environment.
It's unlike any other place you're going to be in.
Everything is tranquil in Iceland and that helps it resonates with the locals and expats. You are going to cherish your time here.
Welcoming Community
Along with being one of the more pleasant places on the planet, you are also going to appreciate the community in the country.
Whether you are in the capital city or somewhere else, it does not matter. The people are going to be friendly and welcoming.
This adds to your experience and that is one of the reasons people enjoy moving to Iceland. American expats living in Iceland will often state it is a peaceful place that is going to welcome you with open arms.
Gorgeous Sights
There is nothing more breathtaking than the natural beauty of Iceland.
It's stunning and it's going to take your breath away.
When you are going to these attractions, you are going to feel like a tourist in your country. This is an experience people living in Iceland will often pinpoint and it's going to be the same for you too.
Whether it is the Gullfoss Falls or the Thingvellier National Park, there is so much natural beauty in Iceland for everyone to enjoy. It does not matter where you live in the country, you are going to adore the greenery and natural aesthetic.
Robust Economy
This is a strong economy, which makes it easier for people to adjust when they move to Iceland from America.
You are going to be dealing with a functional nation that has a strong tourism business. It continues to grow as an economy and you are going to feel right at home as soon as you arrive.
Whether you are looking for a job or hoping to live a healthy life, you are going to be fine in Iceland.
Best Places To Live In Iceland
Reykjavik
This is the most common place expats come to in Iceland.
Reykjavik is the biggest city in Iceland and also its capital. This makes it a prominent part of everything that occurs in Iceland whether it is socially or economically.
It is the economic hub of Iceland and it also has a large expat community.
There is tremendous history in this part of the country and you are often going to notice the colorful architecture as you are walking around. It only adds to the natural elegance of this capital city and why it stands out as a top-tier place to live.
If you are looking for a job, you will want to come here.
Most of the high-quality job opportunities are here in the capital city of Iceland. However, you are also going to notice a higher cost of living in this part of the nation.
Hafnarfjörður
This is a breathtaking city located in Iceland and is a cultural hub.
It is a quaint town that is a little bit away from the capital city but it continues to welcome tourists from around the world due to its natural charm.
Whenever there is a festival going on, it's common for people to come here to enjoy them. This is due to the continuous emphasis on Icelandic culture here and it allows you to immerse yourself in that culture as an expat.
We find this to be one of the more entertaining parts of Iceland.
Akureyri
Noted for being a fishing hub, it is a breathtaking town that encompasses a simpler, more charming way of living.
Those who want to relax, enjoy the wildlife, and perhaps go out fishing in the summer months will want to be here. This is one of the more tranquil places in all of Iceland and you are always going to have an opportunity to be outdoors.
You will often see people riding horses or going hiking due to how outdoorsy this town is.
There is so much to do here and it is also easy on the eyes. You are going to adore being in Akureyri because of its greenery and overall beauty.
Tips For Living In Iceland As An Expat
Register With The Town Within A Week
This is the first step an expat has to take in Iceland.
You will want to move into your house and then head straight to the local government office. This is going to be different in each city but the idea is to register yourself with them.
This has to be done within the first week legally.
Otherwise, you are going to be an illegal resident and it is not ideal for your situation living in Iceland. Take care of this as soon as possible and make sure you are legally registered with the local town and they know of your presence.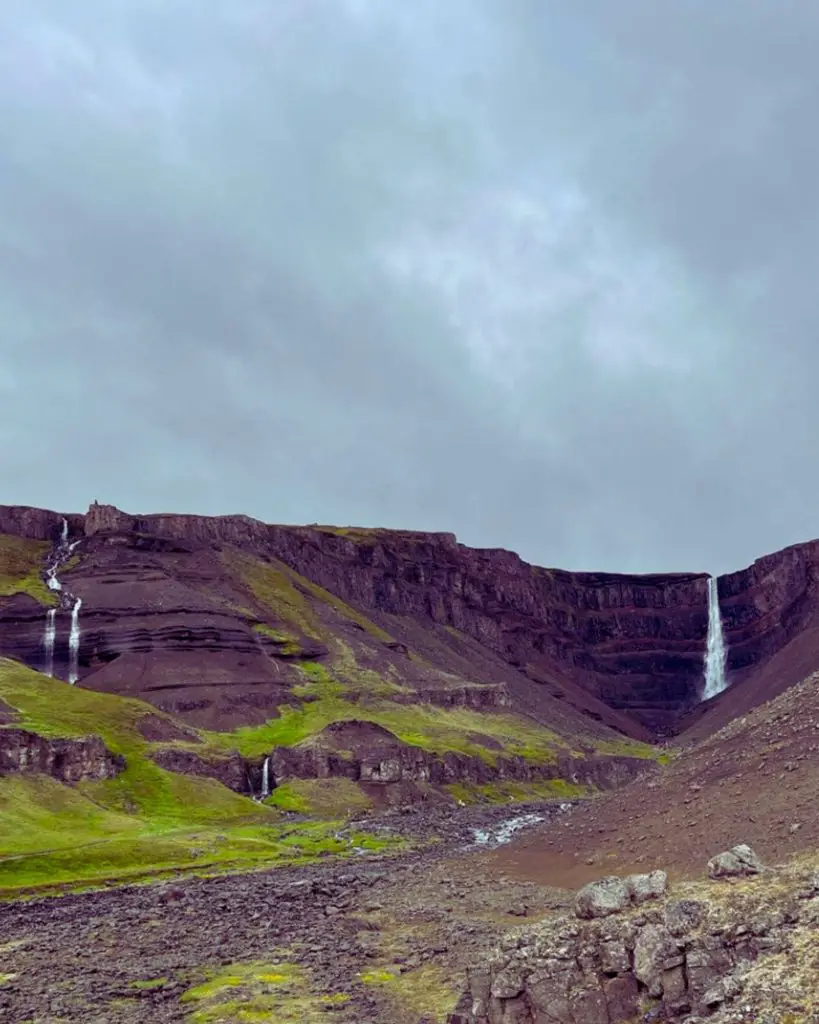 Explore The Country
This is one of the main reasons for moving to Iceland.
You are going to be surrounded by natural sights, greenery, and water, which makes it a charming place to explore from one end to the other.
Why not make the most of it as an expat in Iceland?
American expats moving to Iceland should create a list of things they wish to see. The best part about living in Iceland is you are going to have something to do at all times of the year.
Get Private Health Insurance
It is highly recommended to sign up for private health insurance.
The reason for this has to do with the deductible you are going to have to pay with public health insurance.
The healthcare system is robust in Iceland but you will have to focus on getting private health insurance for the first year. This is when the charges are going to be the highest and then you are going to end up getting a better deal through the public health system.
We believe it's best to do this before arriving in Iceland to make sure you are covered.
Final Thoughts
It's essential to look into these details as you consider moving to Iceland as an American expat.
Iceland is one of the most peaceful and charming places on the planet. It's an exemplary place for you and your loved ones because it's easy-going, has loads of natural beauty, and is going to bring a smile to your face.
Feel free to learn more about living as an expat by going through our guides on moving to European cities, buying a home in Italy, moving to Spain, and the main reasons people wish to leave America.
Amanda Harper is a travel enthusiast with 10+ years of traveling experience across the planet. Her passion for writing and travel makes her a walking bibliography on modern-day tourism.